About Jwala

Jwala which means "love fire", is the embodiment of the Goddess of Celebration and Sensuality.


Jwala has been a choreographer and yoga instructor. She is a designer of sensual boudoirs, a professional rebirther and masseuse. She is also the author of the book "Sacred Sex" and has just finished her own video "Ecstatica." Jwala also appears in Debra Sundhal's latest video, "The Tantric Journey to Female Orgasm." She has taught sexological Bodywork professionals with Joseph Kramer and she demonstrates a healing erotic massage at the New School of Erotic Touch website, www.eroticmassage.com.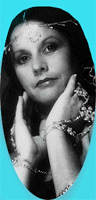 Jwala has a B.A. and teaching credentials in art and physical education from San Diego State University. She took EST with Werner Erhard, Rebirthing with Leonard Orr, Tantra with Sunyata Saraswati, Quadoshka with Harley Swiftdeer, and was asked personally to teach Tantra in India by the great mystic Osho at his ashram in 1977. She is also a Oneness Blessing Giver & Trainer, and studied Matrix Energetics. Her bedroom makeovers are exquisite.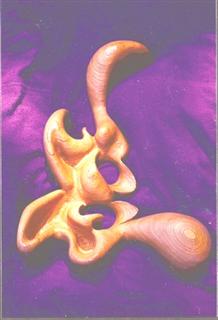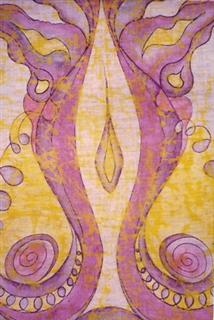 Sculpture by Jwala - Batik by Jwala